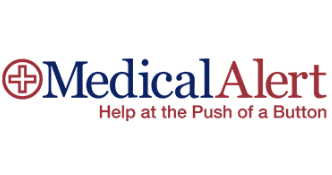 Why We Like Them
Medical Alert, a Connect America company is the nation's largest independent provider of medical monitoring systems and is trusted by millions of families, healthcare organizations, and hospitals throughout the country. They provide personal emergency response systems (PERS) to hospitals and customers along with at home and on the go medical alert systems to keep your loved ones safe and sound. Medical Alert is a tested player in the market and has a strong history to back it up.
Accepts
Does Not Accept Insurance
Medical Alert Overview
Medical Alert Company Overview
Providing your elders with a safe and independent environment while you're away at work is the biggest concern of the working community. Medical Alert provides a simple and reliable option when it comes to addressing this woe.
Back in the day, the medical alert industry was dominated by companies which required their users to sign long contracts before purchasing the devices. Connect America was one of the key disruptors in the industry to make sure their customers were given the freedom to cancel their service whenever they wanted to. It is now considered a standard practice with several companies following suit.
Is Medical Alert Right for You?
Medical Alert would be the right option for you if you wish to buy a tried and trusted service. Over the years, they have perfected their devices by innovating and taking user reviews into consideration.
Medical Alert has 24/7 monitoring centers equipped with skilled and multilingual emergency operators who have a quick response time and assess the situation at the earliest to dispatch emergency services or contact the user's emergency contact. With translation services available in 140 languages, Medical Alert makes sure their users can be understood in whichever language they choose to communicate in. The operators are kind and responsive and will keep attempting to talk to you until help arrives or your caregiver can be contacted.
All their packages come with three plans - monthly, semi-annual, and annual. The longer plans are cheaper and cost-effective. Since they don't work on long term contracts, cancellation is an easy process. You can cancel the subscription at no additional cost. Since all the buttons on Medical Alert devices are waterproof, it can easily be worn while showering or traveling.
Philips Lifeline devices are easy to operate. All you have to do is plug the base station into a wall outlet preferably and connect the power. Pressing the button on the Medical Alert device will immediately notify the emergency monitoring center and they'll get in touch with the user to assess the situation. Once the issue is understood, appropriate action is taken and the user's emergency contacts are notified.
Is Medical Alert Credible?
Medical Alert is a trusted brand and industry leader for several years amongst seniors, hospitals, and caregivers. With a user-friendly and interactive website and blog, they make sure to address every query a user might have. Their website also has an assessment to help you choose which system might be best suited to your needs. They provide an innovative 365Access Caregiver app as well. This makes it easy for family, relatives, or neighbors to get in touch with the user should an emergency occur. It helps them to monitor the user's status and monitor their health. Set preferences for vital information as well as notifications can be set up using the app.
With plenty of expertise in the field, Medical Alert is Consumer Affairs Accredited, has an A + rating from the BBB (Better Business Bureau), and is recommended for customers outside of the United States as well. Medical Alert is also one of the founding members of the MAMA (Medical Alert Monitoring Association).
Products offered by Medical Alert
Medical Alert offers home medical alert systems as well as on the go variants. Their devices are lightweight, waterproof, and provide 24/7 monitoring with access to help with just a push of a button. They don't have a cellular connection variant. Their products are as follows :
At-Home Landline



Medical Alert At Home Landline System - Comes with two-way voice communication, a base unit, and a waterproof emergency button in either a pendant or bracelet form. The monthly, semi-annual, and annual plan comes with a free neck and wrist button.
At Home No Landline



Medical Alert At Home No Landline System - For individuals who don't have a landline, this is a good option. Comes with two-way voice communication, a base unit, and a waterproof emergency button in either a pendant or bracelet form. The monthly, semi-annual, and annual plan comes with a free neck and wrist button.
On the Go



MobileElite Medical Alert System - For on the go safety and protection, this variant is suitable for active seniors. It has sleek, lightweight buttons with interchangeable neck and wrist options. The handheld device comes with a convenient carrying case, fall detection, simple start-up instructions, and GPS services. All monthly, semi-annual and annual plans come with a wrist/neck button, a carrying case, and GPS location services.
Medical Alert Connect App

The app is designed for the wellbeing of the user and to provide vital statistics to the caregiver. It gives crucial information like device status, testing schedule, immediate push notifications, and instant connection to the emergency monitoring centers.
All their equipment comes at zero cost and has free shipping included. There are no long term contracts and installation charges as well. All their products come with a 30-day risk-free trial. Medical Alert provides additional add ons to complement their existing devices and systems. of service and a lockbox at a discounted price.

How Much Do Medical Alert Products Cost?
Lifefone products have three payment plans for the respective variant. The pricing for all variants are as follows :
At-Home Landline - Medical Alert At Home Landline System

Monthly - $22.95/month

Semi-annually - $19.95/month

Annually - $18.29/month
At Home No Landline - Medical Alert At Home No Landline System

Monthly - $32.95/month

Semi-annually - $29.95/month

Annually - $27.45/month
On the Go - MobileElite Medical Alert System

Monthly - $37.95/month

Semi-annually - $34.95/month

Annually - $32.04/month
There is a charge of $10 for automatic fall detection. If you want to add a protection plan to any package to safeguard your system from theft or damage an additional charge of $5/month is levied.
What Do We Think About Medical Alert?
Medical Alert provides its users with a seamless customer experience with updated social media pages, a website, and an informative blog. With impeccable coverage, Medical Alert is not just recommended for citizens of the United States but also outside of it.
It comes with a commendable battery life of up to 36 hours in case of a power outage and a free second button in case you want to protect your spouse or a family member on the same plan. The best part about Medical Alert is that they only have monitoring charges, no activation or equipment costs. All their operators are 5-diamond certified and highly skilled to handle emergencies.
Knowing that your loved one can enjoy a life of independence and stay secure at the same time gives families peace of mind and that's what Medical Alert aims at providing. They deliver top-notch customer service, a transparent and hassle-free shopping experience, affordable products, and an immediate response whenever needed. In our opinion, Medical Alert is a reputable company to purchase your medical alert systems from.
Interested?
Find out if Medical Alert is right for you
Talkspace review
Services
Online Therapy, Digital Clinic, Online Pharmacy, Health Apps
ReliefSeeker Visitors Get $80 OFF their 1st month! Talkspace is one of the largest online therapy platforms in the world! Exchange unlimited messages (text & voice) with a licensed thera...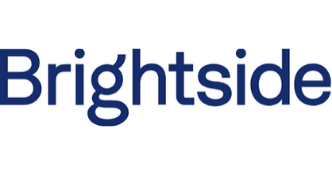 Brightside review
Services
Online Therapy, Digital Clinic
Effective anxiety and depression treatment - Get 50% OFF your first month - Consult doctors, get your prescriptions delivered, and talk to a therapist all-in-one place.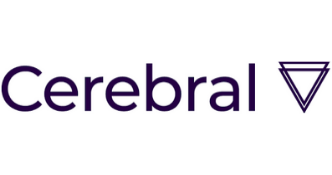 Cerebral review
Services
Online Therapy, Digital Clinic
Get 50% OFF your 1st Month! One of the most popular anxiety & depression treatments available -> Starting at $35 per week -> Online therapy, psychiatry, & prescription delivery...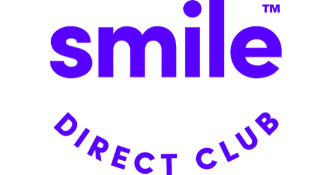 Smile Direct Club review
Services
Teeth Straightening
Alex Fenkell and Jordan Katzman, founders of Smile Direct Club, first met each other at a summer camp when they were both 13 years old and with mouths full of metal thanks to their braces. Y...
Curex review
Services
Digital Clinic
Get $75 OFF with code RELIEF75! Get long-term relief from your allergies with this at-home oral allergy immunotherapy treatment. +Get an at-home allergy test to see what you're allergic to!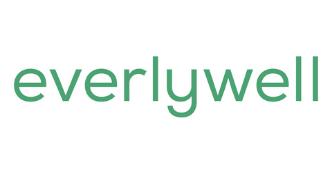 Everlywell review
Services
At-Home Lab Testing
EverlyWell has developed an impressive arsenal of at-home regulatory-compliant diagnostic tests, including food sensitivity, fertility, hormones, STDs, thyroid, metabolism, and most recently...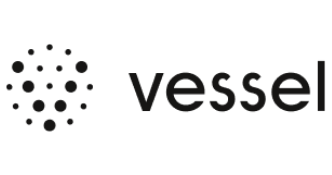 Vessel Health review
Services
At-Home Lab Testing
Get 20% OFF your 1st month with code RELIEFSEEKER! Vessel Health is an online testing kit provider that allows patients to get a better idea of their dietary and nutritional needs — based on...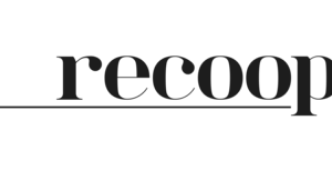 Recoop review
Services
Supplements
Get 15% off with code RELIEFSEEKER! Recoop offers supplements that help people combat the side effects of stimulants commonly prescribed for ADD/ADHD. Recoop's ingredients reduce crash sympt...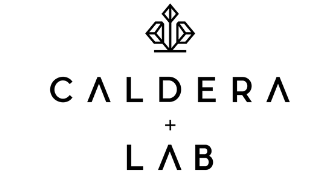 Caldera + Lab review
Services
Skin Care
Get 15% OFF with code RELIEFSEEKER15! Caldera + Lab's anti-aging skin serum "The Good" is a clean, non-toxic, multi-functional skincare product formulated with 27 wild-harvested, all-natural...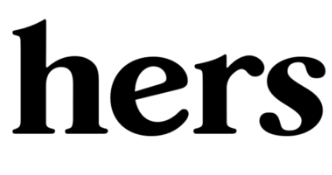 Hers review
Services
Online Therapy, Digital Clinic, Skin Care, Supplements
$10/mo special intro offer for custom anti-aging skin-care! Hers is a one-stop-shop for all things skin and hair care, sexual health, Primary Care, and Mental Health for women. Get fast &amp...