Lose It Review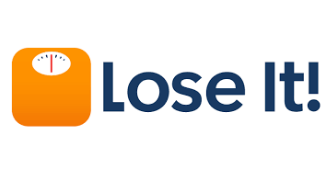 Why We Like Them
In the journey of fitness and losing pounds, each calorie counts. A good app like Lose It is an excellent way of keeping track of your food intake and exercise. Lose It! is an app on your play store to help you achieve real weight loss, without fad diets, restrictive foods, on-site meetings, or large price tags of other weight-loss companies.
Accepts
Does Not Accept Insurance
Lose It Overview
iPhone Rating: 4.7
Android Rating: 4.6
Price: Free to download; Premium Subscription available for $39.99 per year
Languages:
English, Arabic, Burmese, Cambodian, Chinese, Danish, Dutch, Estonian, Filipino, Finnish, French, German, Hebrew, Hindi, Indonesian, Italian, Japanese, Korean, Laotian, Malay, Norwegian Bokmål, Polish, Portuguese, Russian, Simplified Chinese, Spanish, Swedish, Thai, Traditional Chinese, Vietnamese


App Overview Lose It
Lose It is a food tracking and weight loss app, with over 40 million members who have lost over 90 million pounds so far. Lose it was one of the first apps in the app store for counting calories. The working of the app is very simple, Lose It helps in losing weight by counting calories you are consuming each day. There are different formulas built in the app, which will tell you how many calories you are consuming in a day and the calories you are burning for the exercise that you are doing. You can also use the barcode scanner in the app to scan the packaged food item making the whole process rather simpler. Unlike other weight loss apps, your diet is not restricted to a specific food; you can choose to take whichever approach you desire to lose weight with Lose It.
Lose It has also launched a new feature in the app "Timestamps' '. As soon as you add a timestamp to your food, you will be able to see your food log as a timeline. Lose It is a great app to reach your weight loss goals. It helps you with tracking your meals, nutrition, and exercise. More than just to start a weight loss journey it is also important to reach your goal and keep going for it. In the times when you need extra motivation, you can use the app's social media feature and can find inspiration from friends and cheer for each other. All it takes is 3 days of tracking before the users start to see the results of weight loss.
How Lose It Works?
Several studies show that dieters who keep a daily log of their food consumption tend to lose more weight than those who don't. Lose It works on the same idea, that when their users keep a track of what they are eating through the day, it gives them a sense of accountability and hence get more and faster results. To start with Lose It, the first step is to download the app and to log in. When you login to the app, you will have to start by sharing some personal details like weight, your goal, gender, and height. These details will help the app to make an initial assessment of your profile. By specifying how much weight you would like to lose each week, the app will then suggest you the calorie total or daily calorie budget.
The app takes the calorie budget assigned to you in the account and minus the amount of exercise that you have done throughout the day. You can see a bar graph on your home screen that will show you how much calories you are left to consume for the rest of the day. This graph can go up or down depending upon what you are logging in for the day.
It is very simple to add food to your log, just go to the Search tab and type. You will be surprised to see how comprehensive their food database is. Lose it has more than 27 million searchable items in its comprehensive international food library database to choose from. Or if you don't find what you are looking for, then you can also add the food item manually and it will be saved to your database. They also have a lot of restaurant food items on their list, so you can dine out and still stay within your calorie budget. And on top of all this, there are 25 plus macronutrient and health goals for you to choose from.
Lose it recommend noting your weight daily instead of weekly weight check. The app is mainly meant for weight loss and may not be an ideal option if you want to gain your weight or to just maintain it. To keep you motivated throughout your weight loss journey Lose It also allows you to participate in challenges alongside other members.
To make counting calories easy, Lose It also allows sync the app with most other fitness applications like Fitbit, Google fit, Nike plus, and more. The overall user interface of the Lose It is very straightforward and user- friendly. You can also have access to health coaches that can help you with your goals. In the end it depends on you to set the goals you want to achieve and how you want to achieve them.
What makes Lose It Special?
Lose It! Features
Lose it app comes with many features that make the process of losing weight easy.
Barcode Scanner:

The apps come with a Barcode Scanner which can quickly scan food barcodes. You can also search their database to track the foods you have eaten.
Snap It:

Keep a log of the food you are eating by simply taking a photo of your food. You can do this by tapping the camera icon for food tracking as easy as taking a picture.
Track Nutrients:

This feature helps you to track more than just calories including macros, proteins, water, carbs, sugars, body measurements, sleep cycles, and more.
Fitness App Syncs:

You can connect trackers, apps, and devices like Fitbit trackers, Misfit trackers, Fitbit scales, Google Fit, and more with the Lose it app which will keep track of calories you are losing by exercising.
Challenges

: Step up your game with fun challenges of weight loss, fruit/veggie, and exercise with your friends or by yourself.
Meal Planning & Targets: Meal targets helps you calculate suggested calories per meal based on your goal while meal planning allows you to customize your meal names and snacks for more accurate records.



Patterns:

You can also learn about your habits with our exclusive personal insights and patterns to identify what is hindering or helping your progress.
Recipes:

Customize your weight loss journey with breakfast, lunch, and dinner meals you create yourself.
Workout Guides:

If you want some assistance with the exercises, you can look at the library of workouts to help guide
Themes:

Also, there are different themes to choose from that speak to your personality. You can personalize the look and feel of Lose It by using these themes.
Lose It! Specialty
It is Free:

Lose It is free for users unless you want a premium subscription
Biggest food library database:

Lose it has the biggest food library database, where you can find 27 million-plus searchable foods in their international library.
Includes restaurant Items:

You can now still dine out and can still be in check with your calories with Lose It
Snap It Feature –

Keep a log of your food just by taking its picture. This feature can detect multiple food times at once and will give you the calorie count.
What is the difference between free and Premium Lose It?
To start with, users can download Lose It from the app store for free to begin their weight loss journey. Users can also go with their premium subscription available for $39.99 a year. There has been a positive track record for both free and premium programs of Lose It. If you stick with the regular program, you will have access to your weight, steps, exercise, snap it feature, calories, barcode scanner as well as the reminder for both Android and iPhone apps. You can also access social media sites like Facebook and Twitter.
Lose It was a free application for 2 years before there was a great demand for some extra features from the users. To cater to the demand, Lose IT has come up with a premium subscription. By paying $39.99 extra for a year, you can unlock more detailed experience with access to personal coaching, custom goal settings for nutrition, measurements, sleep, exercise, health. You can also do meal planning for any day in the future to stay on track. Send daily or weekly emails reports to yourself or your doctor. You will also be able to access support groups to stay on track and motivated throughout your journey.
What do we think about Lose It?
Lose It! It is one of the best apps for losing weight by tracking calories. They have a huge range of food items in their database and allows you to continue your journey while lunching out. This helps you to stay on track without being socially distant. We think that it's snap its feature is very helpful when it comes to food logging. Lose It has a user-friendly interface that helps us to get a hang of the app very quickly. If you are looking for a program that helps you to keep track of your daily calorie intake and give faster results, then download Lose It! from your play store and get started with your weight loss journey.
Interested?
Find out if Lose It is right for you
Talkspace review
Services
Online Therapy, Digital Clinic, Online Pharmacy, Health Apps
ReliefSeeker Visitors Get $80 OFF their 1st month! Talkspace is one of the largest online therapy platforms in the world! Exchange unlimited messages (text & voice) with a licensed thera...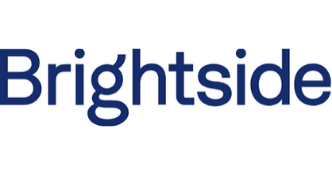 Brightside review
Services
Online Therapy, Digital Clinic
Effective anxiety and depression treatment - Get 50% OFF your first month - Consult doctors, get your prescriptions delivered, and talk to a therapist all-in-one place.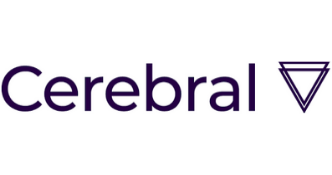 Cerebral review
Services
Online Therapy, Digital Clinic
Get 65% OFF your 1st Month! One of the most popular anxiety & depression treatments available -> Starting at $35 per week -> Online therapy, psychiatry, & prescription delivery...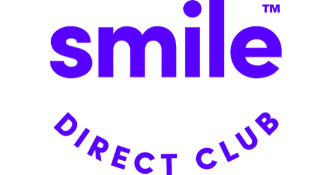 Smile Direct Club review
Services
Teeth Straightening
Alex Fenkell and Jordan Katzman, founders of Smile Direct Club, first met each other at a summer camp when they were both 13 years old and with mouths full of metal thanks to their braces. Y...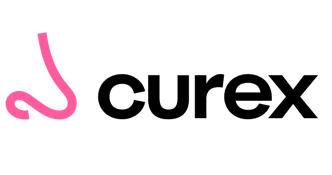 Curex review
Services
Digital Clinic
Get long-term relief from your allergies, asthma, and eczema. Use code RELIEF75 to take $75 off your first order of at-home immunotherapy with Curex.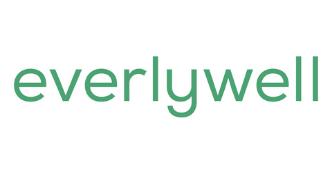 Everlywell review
Services
At-Home Lab Testing
EverlyWell has developed an impressive arsenal of at-home regulatory-compliant diagnostic tests, including food sensitivity, fertility, hormones, STDs, thyroid, metabolism, and most recently...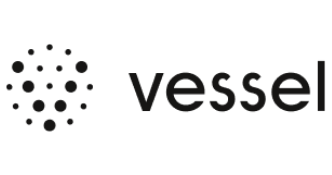 Vessel Health review
Services
At-Home Lab Testing
Get 20% OFF your 1st month with code RELIEFSEEKER! Vessel Health is an online testing kit provider that allows patients to get a better idea of their dietary and nutritional needs — based on...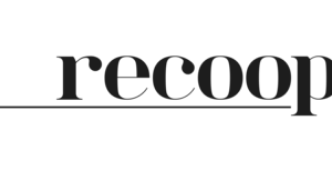 Recoop review
Services
Supplements
Get 15% off with code RELIEFSEEKER! Recoop offers supplements that help people combat the side effects of stimulants commonly prescribed for ADD/ADHD. Recoop's ingredients reduce crash sympt...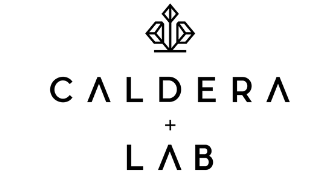 Caldera + Lab review
Services
Skin Care
Get 15% OFF with code RELIEFSEEKER15! Caldera + Lab's anti-aging skin serum "The Good" is a clean, non-toxic, multi-functional skincare product formulated with 27 wild-harvested, all-natural...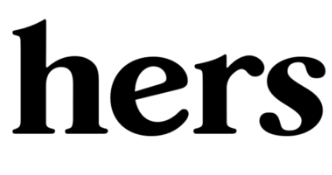 Hers review
Services
Online Therapy, Digital Clinic, Skin Care, Supplements
$10/mo special intro offer for custom anti-aging skin-care! Hers is a one-stop-shop for all things skin and hair care, sexual health, Primary Care, and Mental Health for women. Get fast &amp...