LiveHealth Online Review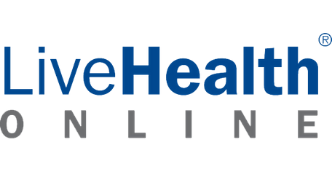 Why We Like Them
With LiveHealthOnline you have you very own personal doctor at your side; 24 hours a day, 7 days a week. Using your smartphone, mobile device or pc with webcam LiveHealthOnline allows you to have a face-to-face video consultation with a fully licensed, board-certified online doctor. No more booking appointments and then waiting hours or even days for an opening. No more travelling to the doctor's office. No more sitting in waiting rooms, surrounded by ill people who could well be passing their germs on to you.
Join us as we take a closer look at this online telemedicine platform and give you the lowdown on how they stack up, the services they offer and more.
Accepts
Does Not Accept Insurance
LiveHealth Online Overview
About LiveHealthOnline
There are few feeling worse than being ill. But believe it or not, the illness is only the start of your problems. Next comes the inconvenience of trying to get better. First, you'd need to call your local doctor and try to get an appointment. The chances of getting an appointment for the same day are not great.
So, you soldier through the first 24 hours until it's finally time for your appointment. You take a quick shower to "freshen up", crawl to the car and drive to the doctor's office. Even though you are just in time for your appointment, you're told to take a seat in the waiting room because the good ol' doc is running a "few minutes" late. You take a seat, surrounded by the living dead and their cacophony of cough, sneezes, wheezes and array of other sickly sounds, convinced that you are catching every single one of their germs. Eventually its finally time to see the doc. Who after 10 minutes writes you a script and hands you a rather large bill.
If only there was an easier way. Well, there is – LiveHealthOnline.

LiveHealthOnline can be used for daily health concerns like head colds, the flu, fevers and infections. Essentially, LiveHealthOnline is an online telemedicine platform that provides you with almost instant access to online doctors whenever you need them. The virtual doctors at LiveHealthOnline can prescribe medications and will even send your script directly to your pharmacy of choice.
However, it should be noted that there are a few areas where you would be better served seeing an in-person doctor rather than one of LiveHealthOnline's virtual doctors. When it comes to any sort of medical emergency, your best bet would be to call 911 or see an in-person doctor as quickly as possible. Patients in need of prescriptions for controlled substances or lifestyle drugs are also advised to see an in-person doctor.
What LiveHealthOnline Do?
One of the biggest advantages LiveHealthOnline have over the other online healthcare platforms is that their team of online doctors are not just limited to your everyday healthcare issues and includes a number of online psychologists and online psychiatrists to help you with your mental wellbeing. The online medical services offered by LiveHealthOnline can be classed into four primary categories -
Medical, Allergies, Psychologist and Psychiatrist.
Medical:
Medical is your ordinary, everyday health issues. The online doctors at LiveHealthOnline are available via an online consultation to diagnose, prescribe medication and to send your prescription to a local pharmacy where you can collect it at your earliest convenience. LiveHealthOnline virtual doctors can also assist you with:
Flu

Rashes

Tooth pain

Pink eye

Allergies

Cold and fever

Sore throat

Dermal infections

Headaches and migraines

Diarrhoea
Allergies:
The online doctors in LiveHealthOnline Allergy department specialize in allergy management. They are able to diagnose countless allergies, prescribe effective medication for said allergy and send prescriptions straight to your pharmacy of choice. LiveHealthOnline virtual allergy doctors can also assist you with:
Watery eyes

Puffy eyes

Itchy eyes

Running nose

Itching throat

Headache

Minor rashes

Coughs

Itching

Sneezing

Nasal congestion
Psychology:
The LiveHealthOnline e-psychology department is available to provide online counsellors and online therapists to patients who are concerned about their mental health wellbeing. Online counselling can assist patients by giving them insightful therapy that could help them with a number of mental disorders; including:
Stress

Depression

Life transitions

Grief

Anxiety

Relationship troubles

Coping with illness

Panic attacks
Psychiatry:
The e-Psychiatry department at LiveHealthOnline functions almost like the e-Psychology department except that the online psychiatrists are licensed to prescribe medication if it would be beneficial to your particular case. Please note that it may take up to 14 days before you are able to have an online session with a LiveHealthOnline psychiatrist. This period will shorten as LiveHealthOnline recruit more online psychiatrists in the near future. The online psychiatrists at LiveHealthOnline can assist you with:
Stress

Anxiety

Depression

Medication concerns

OCD

Panic attacks

Bi-polar

PTSD

How Does LiveHealthOnline Work?
The first thing you need to do is download the LiveHealthOnline smartphone app from either the App Store or Google Play, depending on whether you have an Android or iOS device. Next, sign in and create an account. While not strictly mandatory, we suggest you go ahead and create your profile since the app will then be able to keep a record of all of your previous appointments if you do.
If you are suffering from a medical or allergy-related ailment, you'll be taken to a page displaying the profiles of the virtual doctors nearest to you. After reading the bios of the LiveHealthOnline virtual doctors, you will need to pick the one you feel most comfortable with and who you think is best suited to assist with your particular ailment. Within minutes you will be connected with your chosen online doctor and your consultation can begin. Generally, the consultation lasts around 10 minutes. If you have been prescribed medication, your online doctor can send the prescription straight to your preferred pharmacy.
If you wish to make use of the telepsychology services offered by LiveHealthOnline, you will first need to register. Doing so allows you to view the list of online therapists from your state who've partnered with LiveHealthOnline. Once you've selected the online therapist you feel most comfortable with, it's time to schedule your online appointment. This can be done via the app, website or customer support line between 7 am – 11 pm, 7 days a week. The average consultation lasts around 45 minutes.

What Will LiveHealthOnline Cost You?
Medical - $59 or less
Allergy - $59 per visit
Psychology - $80 per visit with an online therapist & $95 per visit with an online psychologist
Psychiatry - $175 for an initial evaluation with online psychiatrist & $75 per follow up visit with online psychiatrist


What Do We Think about LiveHealthOnline?
LiveHealthOnline offers you all of the benefits that come with modern-day online telemedicine, with the additional benefit of also offering Tele counselling from fully qualified, board-certified online counsellors. And all for far less than you would pay seeing an in-person doctor or counsellor. In our books, that makes LiveHealthOnline worth investigating and giving a go.
Interested?
Find out if LiveHealth Online is right for you
Talkspace review
Services
Online Therapy, Digital Clinic, Online Pharmacy, Health Apps
ReliefSeeker Visitors Get $80 OFF their 1st month! Talkspace is one of the largest online therapy platforms in the world! Exchange unlimited messages (text & voice) with a licensed thera...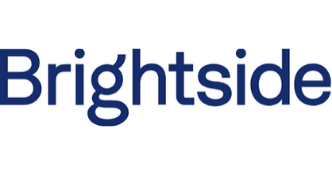 Brightside review
Services
Online Therapy, Digital Clinic
Effective anxiety and depression treatment - Get 50% OFF your first month - Consult doctors, get your prescriptions delivered, and talk to a therapist all-in-one place.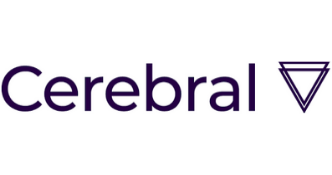 Cerebral review
Services
Online Therapy, Digital Clinic
Get 65% OFF your 1st Month! One of the most popular anxiety & depression treatments available -> Starting at $35 per week -> Online therapy, psychiatry, & prescription delivery...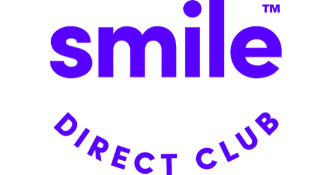 Smile Direct Club review
Services
Teeth Straightening
Alex Fenkell and Jordan Katzman, founders of Smile Direct Club, first met each other at a summer camp when they were both 13 years old and with mouths full of metal thanks to their braces. Y...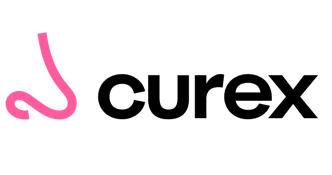 Curex review
Services
Digital Clinic
Get long-term relief from your allergies, asthma, and eczema. Use code RELIEF75 to take $75 off your first order of at-home immunotherapy with Curex.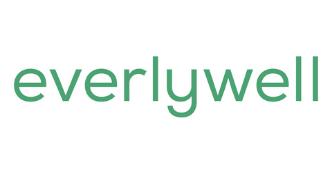 Everlywell review
Services
At-Home Lab Testing
EverlyWell has developed an impressive arsenal of at-home regulatory-compliant diagnostic tests, including food sensitivity, fertility, hormones, STDs, thyroid, metabolism, and most recently...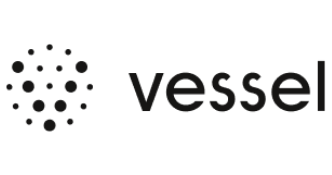 Vessel Health review
Services
At-Home Lab Testing
Get 20% OFF your 1st month with code RELIEFSEEKER! Vessel Health is an online testing kit provider that allows patients to get a better idea of their dietary and nutritional needs — based on...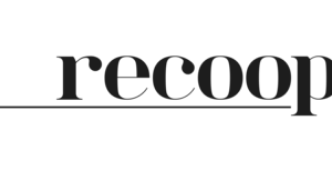 Recoop review
Services
Supplements
Get 15% off with code RELIEFSEEKER! Recoop offers supplements that help people combat the side effects of stimulants commonly prescribed for ADD/ADHD. Recoop's ingredients reduce crash sympt...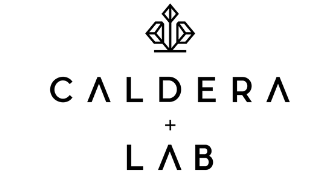 Caldera + Lab review
Services
Skin Care
Get 15% OFF with code RELIEFSEEKER15! Caldera + Lab's anti-aging skin serum "The Good" is a clean, non-toxic, multi-functional skincare product formulated with 27 wild-harvested, all-natural...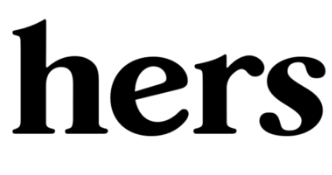 Hers review
Services
Online Therapy, Digital Clinic, Skin Care, Supplements
$10/mo special intro offer for custom anti-aging skin-care! Hers is a one-stop-shop for all things skin and hair care, sexual health, Primary Care, and Mental Health for women. Get fast &amp...