Huron Review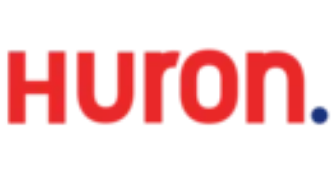 Why We Like Them
Huron is a New York-based men's skincare brand. They specialize in men's grooming and provide a platform for high-quality, personal-care products that were previously reserved for the prestige/premium shopper. They are a forward-thinking men's grooming brand that aims to reacquaint men with the notion that the door is open for improvement - especially at a welcoming price-point.
Accepts
Does Not Accept Insurance
Huron Overview
Huron Company Overview
Huron, a startup founded in 2018 by Matt Mullenax, is a forward-thinking men's grooming brand that is dedicated to providing high-quality personal care for men everywhere. Huron has raised up to $1 million in seed funding from the likes of people like Peter Rahal and Jared Smith who are RXBAR founders, CXT Investments, and M. Paul Munford, the Lean Luxe founder. The brand focuses on catering men with products of 'premium quality, without a premium'. Matt, a person who grew up with a bad skin himself, says that their target consumers are guys who have been slow to change in their personal care and showering habits. Huron's mission is to create a branded assortment of A+ products that looked, acted, and performed like the high-end products, but at a price point that didn't break the bank. Matt says that they created the brand to help guys like him, look and feel their best every day. He wanted to start from the basics be it a body wash or a face wash or lotion and focusing on providing high-performing products filled with efficacious and quality ingredients.
Huron is a brand that helps facilitate men's transition from the products they've been using since high school to a platform of high-quality, personal-care products that was previously reserved for the prestige/premium shopper. The underlying formulas used in Huron are incredibly sophisticated, high performing, and experiential and at the same time never compromise on quality. They are easy to use, highly effective, no-nonsense products. These are clean products, too: They are 100% vegan, animal-free, cruelty-free, and free of parabens, sulfates, silicones, phthalates, and aluminum. Huron's founders have gone way beyond just the products and have put a lot of thought into every aspect of the business—from the packaging and instructions to the website design and checkout process—with the sole mission of giving guys the confidence to feel and look great and also be more confident in their skin.


Is Huron Right For You?
Huron focuses on helping men who want to help themselves. If you're someone who's been using the same old men's care from high school and are looking to transit to high quality, highly effective, and incredibly easy-to-use product that is 100% vegan, cruelty-free, and free of many toxic chemicals - then you shouldn't think twice!
While Huron was designed to be a men's personal-care brand, the brand has seen in early sales that women are very interested in its product line, too. Given their ingredient profile — the fact that they're 100% vegan, sulfate-free, paraben-free, cruelty-free, silicone-free, phthalate-free, aluminum-free, and so on — our products have many benefits that resonate with women. The multi-functionality and performance elements of their products, from skin moisturizing and conditioning, claims to provide long-lasting hydration and are gender agnostic.
Huron's products are suitable for various skin and hair types. They sell their products directly off of their website at an approachable price point, with free shipping over 25$. They're extremely customer-centered and provide their customers with all the needed guidance on their website. The FAQ section on their website answers many products related, shipping related, and other related questions and their website has a customer service chat tab through which you can connect to them. You can also send them feedback regarding suggestions for improvement and even the products that you want in the future!


Is Huron Credible?
Founder of Huron, Matt Mullenax will be the first person to tell you that he hasn't always had good skin. He grew up in Cincinnati, Ohio, and was really into sports like basketball, football, and running track in high school and continued playing football during his college years at Brown University. His skin issues were one of the major reasons behind him creating Huron, a new men's care brand which ventured into selling body wash, face lotion, face wash, and more. Their Chief Development Officer, Matt Teri, has built an amazing line, starting with body wash, face wash, and face lotion, with more great stuff on the way. During his tenure at Estée Lauder, Lab Series for Men, and Tom Ford for Men, Matt has developed for some of the most celebrated brands in the space. He's brought that domain expertise to the product assortment.
The brand has also been featured in Forbes, InMySkin, TopDust, and many other amazing, top-notch e-magazines and websites for their amazing products and services.


Products Offered By Huron
Huron has its products categorized into 3 viz. Body, Face, and Kits.
None of the products contains parabens, sulfates, phthalates, silicones, or aluminum. Also, it is 100% vegan, cruelty-free, and made in the USA in 100% recyclable packaging.
The products offered are as follows:
Body Wash
The body wash is described as invigorating and refreshing. It aims to deep cleanse, deodorize and condition. The Body Wash by Huron is a conditioning lather that whisks away dirt, oil, sweat, and odour. The energizing menthol and eucalyptus energize and stimulate the skin along with nourishing oils and vitamins that hydrate, soothe, and moisturize making your skin look and feel healthy and supple.
Face Wash
It is described as a multi-action creamy cleanser and mild exfoliator in one. The formula is gentle and removes the dirt accumulated daily along with oil, and impurities. It consists of natural exfoliants that help unclog pores and result in smooth skin and super-soothers that calm and condition.
The core ingredients of this product consist of Bamboo which helps in removing impurities and debris from the skin surface, fruit enzymes that helps in cellular turnover resulting in smoother, fresher skin. It also includes aloe, Aqua-Canteen, and Glycerin that calms, soothes, and hydrates the skin making it soft and moist.
Face Lotion
It is an ultra-light moisturizer that smoothes and renews for great-looking skin. The gel-cream texture feels fresh and cool as it instantly hydrates. The super moisturizers present help to lock in soft, smooth skin. It leaves the skin shine-free and healthy-looking. The ingredients include Saccharide Isomerate which provides moisture up to 72 hours, Sodium Hyaluronate that holds onto moisture preserving the skin's elasticity and firmness, Glycerin that binds moisture for soft and smooth skin, Hydrolyzed Rhodophyceae that protects your skin against harmful environmental pollutants, and HEVL, and Silica that helps in keeping the skin mattified and shine-free.
Eye Stick
It is a cooling under-eye serum that comes with a rollerball applicator that refreshes and gets rid of any signs of fatigue. The cooling serum glides on to instantly refresh and de-stress. It contains marine actives that help you tackle puffiness and get rid of dark circles over time. The botanical extracts help to hydrate and smoothen the fine lines. The core ingredients include sea algae and plankton which are marine plants that help improve elasticity, reduce dark circles and eye puffiness. Horse chestnut flower extract is a lesser-known anti-inflammatory ingredient that smoothes and softens the fine lines. Oat beta-glucan which is extracted from the oat kernel is an antioxidant that helps soothe and hydrate. Sodium hyaluronate and moringa seed oil help in nourishing and is a vitamin-rich oil that helps smooth and moisturize.
How Much Do Huron Products Cost?
The products are shipped for free for orders exceeding 25$.
The pricing for all Huron products are as follows:
Body Wash: $14
Eye Stick: $16
Face Lotion: $15
Face Wash: $14
Jumbo Body Wash: $36
Starter Kit: $20

Contains a 60 ml body wash, 50 ml Face Wash, and a 50 ml Face Lotion.

The Big 3 Kit: $38

Contains a 360 ml Body Wash, 150 ml Face Wash, and a 50 ml Face Lotion.
What Do We Think About Huron?
Huron offers a sleek, easy-to-use, interactive, and user-friendly website to navigate through its product offerings. Most of their products are available in regular and large sizes and they also offer a sample size addition of their ranged products during checkout. The Journal section proves to be very informative and up to date with the latest topics and the FAQ section answers a lot of questions. The Live Chat feature on the website offers a lot of help to get instant answers to queries, making it a straightforward and hassle-free experience.
Huron takes your safety and ethics very seriously. Their products are 100% Cruelty-free, 100% Vegan, with a 100% recyclable packaging. The products are void of harmful chemicals like parabens, phthalates, or sulfates in any of their formulations.
What we love about Huron is the multi-functionality and performance elements of the products making it gender agnostic. It is a premium quality brand minus the premium prices making men accessible to high-quality products without breaking their bank. Most of their ingredients are organic, mainly focusing on moisturizing and hydrating the skin. The team at Huron has carefully crafted different sized products and also kits, called Starter Kit and Big 3 Kit, citing travel or compact usage and long-term usage, respectively.
In our opinion, Huron is a great brand for people who are on the path to transform their skincare and personal habits. It is a great gifting choice for your loved ones, too!
Interested?
Find out if Huron is right for you
Talkspace review
Services
Online Therapy, Digital Clinic, Online Pharmacy, Health Apps
ReliefSeeker Visitors Get $80 OFF their 1st month! Talkspace is one of the largest online therapy platforms in the world! Exchange unlimited messages (text & voice) with a licensed thera...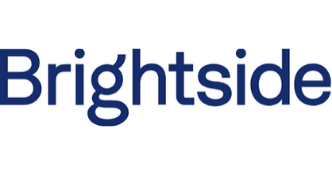 Brightside review
Services
Online Therapy, Digital Clinic
Effective anxiety and depression treatment - Get 50% OFF your first month - Consult doctors, get your prescriptions delivered, and talk to a therapist all-in-one place.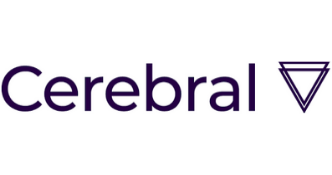 Cerebral review
Services
Online Therapy, Digital Clinic
Get 65% OFF your 1st Month! One of the most popular anxiety & depression treatments available -> Starting at $35 per week -> Online therapy, psychiatry, & prescription delivery...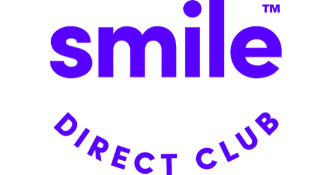 Smile Direct Club review
Services
Teeth Straightening
Alex Fenkell and Jordan Katzman, founders of Smile Direct Club, first met each other at a summer camp when they were both 13 years old and with mouths full of metal thanks to their braces. Y...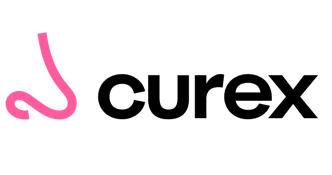 Curex review
Services
Digital Clinic
Get long-term relief from your allergies, asthma, and eczema. Use code RELIEF75 to take $75 off your first order of at-home immunotherapy with Curex.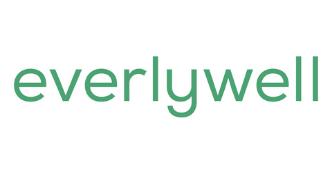 Everlywell review
Services
At-Home Lab Testing
EverlyWell has developed an impressive arsenal of at-home regulatory-compliant diagnostic tests, including food sensitivity, fertility, hormones, STDs, thyroid, metabolism, and most recently...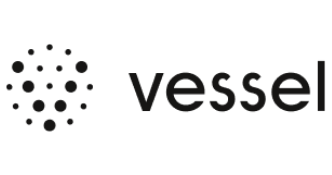 Vessel Health review
Services
At-Home Lab Testing
Get 20% OFF your 1st month with code RELIEFSEEKER! Vessel Health is an online testing kit provider that allows patients to get a better idea of their dietary and nutritional needs — based on...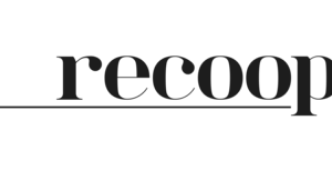 Recoop review
Services
Supplements
Get 15% off with code RELIEFSEEKER! Recoop offers supplements that help people combat the side effects of stimulants commonly prescribed for ADD/ADHD. Recoop's ingredients reduce crash sympt...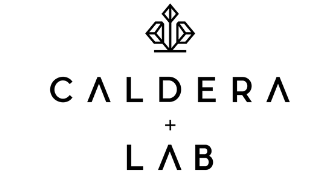 Caldera + Lab review
Services
Skin Care
Get 15% OFF with code RELIEFSEEKER15! Caldera + Lab's anti-aging skin serum "The Good" is a clean, non-toxic, multi-functional skincare product formulated with 27 wild-harvested, all-natural...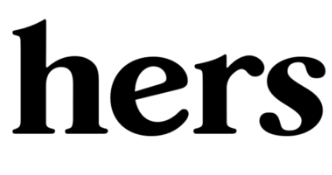 Hers review
Services
Online Therapy, Digital Clinic, Skin Care, Supplements
$10/mo special intro offer for custom anti-aging skin-care! Hers is a one-stop-shop for all things skin and hair care, sexual health, Primary Care, and Mental Health for women. Get fast &amp...