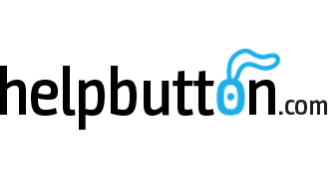 Why We Like Them
HelpButton is a mobile alert device made especially for senior citizens. This small and handy device allows the wearer to live a free, independent life. At the press of a button, the user can contact a TMA-certified care specialist that will assist the users' medical needs.
Accepts
Does Not Accept Insurance
HelpButton Overview
HelpButton Overview
HelpButton provides monitoring services to senior citizens that wish to live an independent life. The device can be worn as a necklace and a single push of a button will lead the user to award-winning customer service.
HelpButton is a company that is backed by an organization that has decades of experience monitoring and tending to the medical needs of senior citizens. However, the company's outstanding product has made an impact on the market. While HelpButton's headquarters is in New Jersey, the product can be used anywhere in the United States. The company's tagline, 'Always connected. Always independent.' brings a ray of reassurance onto its customers.


Is HelpButton Right For You?
Over time, there has been a steady rise in nuclear families. This has resulted in senior citizens living independently. After a certain age, their independent living comes at a certain health risk. However, with the help of HelpButton, you are only a press of a button away from your beloved family members.
For elderly people, this is an apt device to live your life freely. It can be worn as a necklace which makes it available on your person at all times. The fall detection feature detects fall and immediately alerts the monitoring center who then checks on the user. The waterproof technology allows the wearer to freely enjoy activities such as swimming or gardening without the risk of water damage. With the unlimited range, it makes the wearer's location available anywhere in the US. The long battery life takes away the need for continuous charging. With all of these features and more, HelpButton is the complete security an elderly person requires to live a risk-free life.


Is HelpButton Credible?
HelpButton does not have an official Facebook page nor does it have a customer review section on its website. This makes it hard for them to establish any sort of credibility. HelpButton is not accredited by Better Business Bureau either. Thus, customer reviews are as good as none.
However, the call center that monitors its users and provides assistance is UL-listed and also meets The Monitoring Association's (formerly CSAA) Five Diamond standards. UL stands for Underwriter Laboratories. Its job is to test products and make sure they are safe to go out in the market. Apart from that, they also set industry standards. Any product that has a UL listing is an assurance to the customer that the product has been tested to nationally recognized safety and sustainability standards. It verifies the safety and longevity of the product under everyday household use.
While a UL listing is a seal of approval for the product itself, the TMA Five Diamond Standard mainly focuses on customer service. This ensures that their customer service is of top-notch, false alarm dispatches are at the lowest minimum and the industry standard is generally raised.


HelpButton Features And Services:
Suited best for senior citizens, the HelpButton's monitoring device will contact a designated family member or the monitoring centre for immediate assistance. Unlike other mobile alert services, HelpButton's product is a small device in the shape of a pendant that manages to do the job. Their website offers only one product and does not have any other variants, yet. At the press of a button, a TMA-certified care specialist will assist the user. The device possesses a response time of 20 seconds. These representatives are trained specialists and will tend to all your medical needs. If need be, the monitoring centre will also immediately dispatch a team of EMS representatives. The device ensures clear communication with the help of its in-built speaker and microphone. It also allows for 2-way communication between the user and the monitoring center. The Premium package of the service comes up with certain additional features such as automatic fall alert, location ping, and a product protection plan.
Following are the features of the device:
The monitoring center provides 24/7 protection

Its lightweight makes it easy for the user to wear it without being worn down by its weight

Accurate GPS services that allow for swift assistance

The device works on a strong and reliable AT&T 4G LTE network

Its battery is long-lasting and lasts up to 5 days

Capability to send email or text messages to a caregiver of the user

Verbal notification that alerts the user if the battery is low

Fall detection that immediately alerts the monitoring center and prompts quick action

The device is waterproof that allows the user to also wear it while showering

Quick false alarm cancellation through the device itself
How Much Does HelpButton Cost?
HelpButton works on a monthly subscription model. They provide free shipping services and a 30-day money-back guarantee. The order will take 3-4 business days to arrive. There are no long term contracts. Users can cancel their subscription anytime and return their device and accessories with a 30-day notice period. Their prices begin from $34.95 onwards. They have a one-time activation fee of $49.95 for the most basic package. The most premium package is only $10-$15 more. There is no activation fee for the premium package. If compared to its competitors, HelpButton is the cheapest device in the market which makes it even more lucrative to its buyers. Other devices that could be cheaper than HelpButton, do not match up to the number of features it has. You can begin your subscription by calling their helpline number or by filling a purchase form both of which are provided on their website.
Other competitors have a cheaper model that starts from $19.95. However, that product only offers in-home protection, as compared to a wide range of features offered by HelpButton. Having said that, there are also mobile alert devices that have quite a few features as HelpButton. However, their prices start from $49.95 and they also do not have all the features that HelpButton has to offer.
What Do We Think About HelpButton:
After taking a closer look at its features and offerings, we believe that HelpButton is one of the most remarkable medical alert systems to have entered the market. Their lightweight pendant makes it easy to handle especially for forgetful senior citizens. Their advanced GPS and excellent customer service span across the United States of America. This means any buyer can rest the safety of their loved ones in HelpButton's hands. Helpbutton lives up to its tagline accurately.
If you are buying this product for a senior citizen with very minimum knowledge of technology, we think that this product will be easy to handle thanks to its two-way communication and the button mechanic. Their award-winning 24-hour helpline gives its users and their caregivers a feeling of satisfaction and complete security. We found it a bit surprising that the website only offered one product. However, one product redeems itself with the immense amount of features and security for its users.
In terms of pricing, what we liked was the fact that HelpButton offers the cheapest, most-trustworthy prices for their product and services. Their customer service is friendly and leaves no query unanswered. However, the only way to order the product is through their website which might make it difficult for those who aren't that tech-savvy. Having said that, if you are a senior citizen or know someone who lives alone and requires surveillance and safety then HelpButton is the way to go.
Interested?
Find out if HelpButton is right for you
Talkspace review
Services
Online Therapy, Digital Clinic, Online Pharmacy, Health Apps
ReliefSeeker Visitors Get $80 OFF their 1st month! Talkspace is one of the largest online therapy platforms in the world! Exchange unlimited messages (text & voice) with a licensed thera...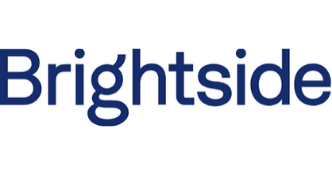 Brightside review
Services
Online Therapy, Digital Clinic
Effective anxiety and depression treatment - Get 50% OFF your first month - Consult doctors, get your prescriptions delivered, and talk to a therapist all-in-one place.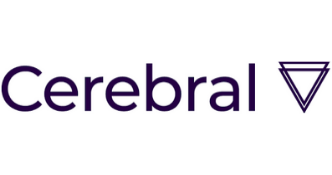 Cerebral review
Services
Online Therapy, Digital Clinic
Get 50% OFF your 1st Month! One of the most popular anxiety & depression treatments available -> Starting at $35 per week -> Online therapy, psychiatry, & prescription delivery...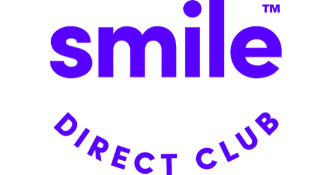 Smile Direct Club review
Services
Teeth Straightening
Alex Fenkell and Jordan Katzman, founders of Smile Direct Club, first met each other at a summer camp when they were both 13 years old and with mouths full of metal thanks to their braces. Y...
Curex review
Services
Digital Clinic
Get $75 OFF with code RELIEF75! Get long-term relief from your allergies with this at-home oral allergy immunotherapy treatment. +Get an at-home allergy test to see what you're allergic to!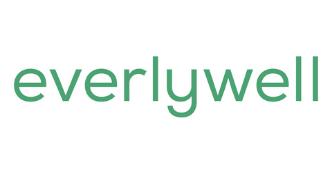 Everlywell review
Services
At-Home Lab Testing
EverlyWell has developed an impressive arsenal of at-home regulatory-compliant diagnostic tests, including food sensitivity, fertility, hormones, STDs, thyroid, metabolism, and most recently...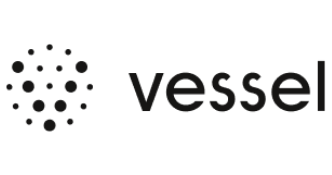 Vessel Health review
Services
At-Home Lab Testing
Get 20% OFF your 1st month with code RELIEFSEEKER! Vessel Health is an online testing kit provider that allows patients to get a better idea of their dietary and nutritional needs — based on...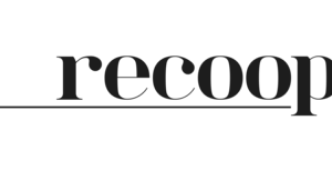 Recoop review
Services
Supplements
Get 15% off with code RELIEFSEEKER! Recoop offers supplements that help people combat the side effects of stimulants commonly prescribed for ADD/ADHD. Recoop's ingredients reduce crash sympt...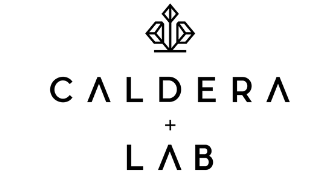 Caldera + Lab review
Services
Skin Care
Get 15% OFF with code RELIEFSEEKER15! Caldera + Lab's anti-aging skin serum "The Good" is a clean, non-toxic, multi-functional skincare product formulated with 27 wild-harvested, all-natural...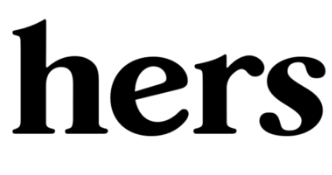 Hers review
Services
Online Therapy, Digital Clinic, Skin Care, Supplements
$10/mo special intro offer for custom anti-aging skin-care! Hers is a one-stop-shop for all things skin and hair care, sexual health, Primary Care, and Mental Health for women. Get fast &amp...