Geologie Review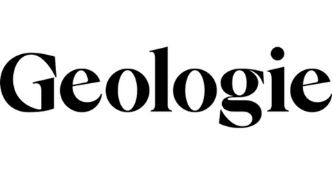 #2
Editor's pick for Skin Care
Get $10 OFF when you join their newsletter! Geologie is a men's skincare company that aims to revolutionize the world of skincare and grooming and get rid of the misconception that skincare is a luxury. They identify skin profiles and align it with a suitable personalized regime. 
Accepts
Does Not Accept Insurance
Table of content
Geologie Company Overview
Expected to hit $166 billion by 2023, the men's personal care market is booming worldwide, according to a study conducted by Allied Market Research. The demand for male grooming products is slowly shifting from the basics like shaving and fragrance to more skin-care-related products like cleansers, moisturizers, and sunscreens. That is precisely what Geologie focuses on. Founded by men, designed and formulated by a man, Geologie's primary goal is to give men access to skincare products that are easy to buy, simple to understand, and even simpler to incorporate into daily use.  
Geologie is a disruptor in the male skincare industry as it evaluates the users' skin type and conditions and suggests the right kind of products best suited for them. With a high level of customization involved, there are no one-size-fits-all options that might not suit your skin. Geologie products are packed with top-notch active ingredients formulated by Dr. Steve Xu, a world-class dermatologist, and his team of cosmetic chemists to work specifically according to your needs.
Is Geologie Skincare Right for You?
Are you a man? 
Does a daily skincare regimen terrify you? 
Do you believe that good skincare is a hoax? 
-- If you answered yes to two or more of these questions, Geologie's skincare line could become your next best buddy. 
If you're someone who breaks out from using products that you have no idea about but bought because you saw an ad for it on insta or want to know exactly what goes into your skincare products, then Geologie could be the perfect match for you. Not only does Geologie assess your skin profile to match you with products, providing you with a personalized customer experience, but they also offer an affordable 30-day trial of their entire product line before you commit to a larger purchase.  
After your 30-day trial has passed, you can subscribe to the 90-day supply of the products you love the most or go, as the French say, a la carte. If, by any chance, you're not satisfied with the 30-day trial, you can contact their help center within 14 days, and they will initiate a refund. The unused products must be returned to the company, and your refund will be received within seven days of them receiving the products. They have a subscription model where the products are delivered quarterly to your doorstep. 
How Does Geologie Work?
Take the 30-second diagnostic quiz for the team of AI skincare experts to analyze and formulate a regimen that provides the benefits your skin needs most. Benefits including:
Reduced dark and puffy eyes 
Fight acne and keep oily skin under control 
Protect your skin and reduce fine lines and wrinkles 
Start with a complete trial set - Geologie boasts that their products work best as a set, so starting with a 30-day trial of all four products is the way to go.
Everyday Face Wash 
Vital Morning Face Cream 
Repairing Night Cream 
Nourishing Eye Cream 
Best yet! Your trial set includes not one but two bottles of Face Wash, one for the sink and one for the shower or to take with you to the gym (when we can go back to the gym safely, that is). 
Continue with 90-day supplies of the products you love most - subscribe and save or go a la carte. Geologie likes to put you in control of your skincare destiny. 
Of course, like anything else, desired outcomes vary from man to man and may include benefits including sun protection, reduce blemishes, and the reduction of fine lines and wrinkles. It's recommended that you use Geologie's products daily to achieve the best results. 
Is Geologie Credible?
Founders of Geologie, Nick Allen and Dave Skaff started the company with the shared vision of creating the best skincare experience for men in terms of providing the best in class products and the best service. The head of Geologie's Medical Advisory Board is Dr. Steve Xu, a leading, board-certified dermatologist. He and his team of cosmetic chemists work closely to develop the highest quality products for the consumer in terms of formulation and innovation. 
All Geologie products are made in a cGMP-compliant manufacturing factory and are certified by the FDA to produce health and beauty care, cosmetics, and natural products.
Geologie has been the recipient of multiple grooming awards and has been featured by market leaders such as Gear Patrol, Men's Health, Esquire, Askmen, and Men's Journal. 
Do Geologie's Products Actually Work?
At ReliefSeeker.com, we like for our readers to be on the cutting edge of everything skincare. So much so, we asked one of our Editors to put her (mind you that this product was designed by men, for men) face on the line to ensure the quality and efficacy of the Geologie product. Here's the honest truth: 
"If you want simple, Geologie is where it's at. I have never had a skincare regimine be so basic--in the best way possible. I went from a 7-step bedtime routine to only using Geologie's customized day/night 2-step (three if you count the eye cream) process. My skin has never looked better. It's time to Glow Up gentlemen!" Sarah R. - California, USA 
Products Offered by Geologie
Geologie has four main products that are customized according to the user's skin type. These products include the everyday face wash, a vital morning face cream, repairing night cream, and nourishing eye cream. 
Everyday Face Wash
Salicylic acid is the primary active ingredient employed in the face wash, which helps to combat acne and oil and acts as a great exfoliator, reduces inflammation, and aids skin healing. The face wash contains ingredients like organic aloe leaf juice, Sodium Olefin Sulfonate, Sodium Chloride, Polysorbate 20, PEG 150 Pentaerythrityl, and Tetrastearate. This face wash is meant to be used in the morning and right before bedtime.
Vital Morning Face Cream
The lightweight face cream moisturizes, hydrates, balances, and shields the skin from the sun's harmful UV rays. The formulation contains SPF 10, HMW Hyaluronic Acid, and Niacinamide, a miraculous ingredient that improves skin texture and tone. It also contains Cetearyl Alcohol, Stearic Acid NF, Castor seed oil, Kernel Oil, Sorbitan Olivate, Cetearyl Olivate, and Cetyl Alcohol Grapeseed oil, and aloe leaf juice.
Repairing Night Cream
The night cream contains a good measure of retinol which is proven to fight visible signs of aging. The cream is highly effective as it repairs the skin while you sleep. Retinol, another name for Vitamin A, increases cell turnover, reduces puffiness by stimulating and accelerating protein production, and erases fine lines and wrinkles. The cream contains HMW Hyaluronic Acid, Niacinamide, Glycerin, Shea Butter, Dimethicone, Coconut oil, Glyceryl Stearate, Grape Seed Oil, Xanthan Gum, and Cetearyl Alcohol.
Nourishing Eye Cream
The skin around your eyes is delicate and needs extra care, which a measured mix of antioxidants, peptides, caffeine, hyaluronic acid, and niacinamide can provide. Using it every night will help you eliminate pesky dark circles and puffy eyes, balance out uneven skin tones and leave your skin looking rejuvenated and fresh throughout the day.
How Much Do Geologie Products Cost?
The pricing for all the Gelogie products are as follows:
The 30-day trial set - $60 

2 bottles of face wash - one for the sink and one for the shower!

1 Day cream

1 Night cream

1 Eye cream
90-day complete set - $165 

2 bottles of face wash - one for the sink and one for the shower!

1 Day cream

1 Night cream

1 Eye cream

You can choose to pause, skip, or cancel the order anytime.

If you wish to purchase any product without a subscription, you may choose to opt for that as well. All you have to do is go to the Geologie website, log in to your account and click the "Shop My Products" tab to buy full-sized or travel sets of the individual products.
The pricing for individual products is (All product offerings are 90-day supplies):
Everyday Face Wash (Always includes two bottles) - $30

Vital Morning Face Cream - $55

Repairing Night Cream - $65 

Nourishing Eye Cream - $59
Shipping is always FREE for orders over $50 within the U.S. Yes, Geologie ships Internationally, and shipping rates vary from country to country.  
What Do We Think About Geologie?
Geologie offers a sleek, user-friendly website to navigate through their varied product offerings. They have a brilliant blog covering questions from "skincare skeptics" and a robust FAQ section that acts as an excellent guide to the overall customer experience. We are majorly impressed with their website but are mostly wowed by their overall approach to men's skincare. The Geologie team understands that the skincare space can be overly complicated, which often leads men away from the benefits of treating their biggest organ like the King (or Queen) it is.  
Geologie also takes your safety and ethics very seriously. Their products are 100% cruelty-free and FDA-approved. They don't use any harmful chemicals like parabens, phthalates, or sulfates in any of their formulations. Most of their products are fragrance-free, which is especially great for guys with sensitive skin. 
What we love about Geologie is that they believe wholeheartedly in their products and strive to provide men with only the best and basic (in the most positive way) skincare routines. The team at Geologie thoughtfully adds an extra bottle of cleanser in the trial kit and the full-size packs keeping in mind that the conventional user requires one at the sink and one in the shower. If that's not a mega plus in your book, we don't know what is. 
Dear men -- Head to Geologie's website right now for your new favorite, no-hassle skin care products. We definitely suggest buying them for yourself, the man in your life, your dad, your brother, and whomever you deem worthy.   
Dear Women -- You should also head to Geologie's website for a look-see because even though this skincare line was designed by men, for men, there's a rumor going 'round that their products can be used by (insert gasp here) girls too. 
Interested?
Find out if Geologie is right for you