Dermatica Review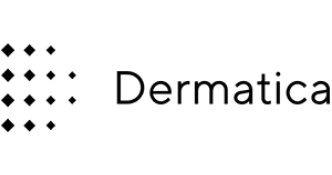 Why We Like Them
Dermatica is a web-based dermatology company that offers next day delivery of clinically proven prescription medication that fights acne and the signs of aging. Their goal is to provide convenient and affordable skincare solutions to help you look and feel your best. All you need to begin your journey to better skin with Dermatica is access to any internet-ready device (mobile, tablet, or PC).
Accepts
Does Not Accept Insurance
Dermatica Overview
Dermatica Company Overview
Dermatica is available in the United Kingdome and the United States. It is available in 25 states and is working hard to expand to be available across the rest of the U.S. To get started with Dermatica you need to follow 3 simple steps.
Step 1 - Create an account and complete a questionnaire. It is critical to answer the questions honestly and be very thorough with the answers that require comments. The more information the better they will be able to tailor your treatment plan to your needs. You will be required to upload 3 photos of your face to help your dermatologist to get an accurate understanding of your skin condition to formulate the best treatment for you.
Step 2 - Dermatica's dermatology team will evaluate your questionnaire and determine the best treatment for your skin. You will be notified via email once this is complete and will have the option to ask any questions prior to the delivery of your treatment. They will then set up the delivery of your product directly to you each month.
Step 3 - You receive your product and begin your treatment to restore your skin to its natural brightness, with access to ongoing support and advice from your dermatology team.
Dermatica provides powerful prescription ingredients that you are not able to get in over the counter products. Dermatica customizes your treatment plan to match your skin goals. Dermatica's website provides information to help you better understand acne and aging issues and how their products work to correct these issues. Dermatica also has a link for their skin lab, which is a blog that contains educational articles about skincare and lifestyle.
Dermatica Right For You?
Dermatica is a great service for people who don't have time to wait for an in-person dermatology appointment or for people who can't afford to take time out of their busy schedules to travel to a clinic and then to a pharmacy. Many dermatology clinics can't see new patients for many weeks for an initial consultation, this is where telemedicine with Dermatica comes in. With Dermatica you are able to complete and instant consultation and receive your treatment the next day. Dermatica is a great option for those who struggle to get to a doctor's appointment due to limited access to medical care because of busy personal schedules, transportation issues, or living rurally.
Is Dermatica Credible?
Dermatica's team is made up of board-certified consultant dermatologists, pharmacists that specialize in dermatology, physicians, and clinical researchers. The team at Dermatica has put in hundreds of hours of clinical research to create the products that make available to you. You are able to view the pharmacy and provider medical license information right on their website, so you can be sure the providers on your team are valid. Also, Dermatica has been approved by legitscript.com.
Conditions Treated by Dermatica
Dermatica was designed to treat many common skin conditions of the face.
Zits and pimples

Breakouts and blemishes

Blackheads

Whiteheads

Cystic acne

Papules

Pustules

Nodules

Fine lines

Wrinkles

Skin firmness

Hyperpigmentation

Dull skin
Active ingredients used in Dermatica products and their potential side effects
Depending on your skincare needs, the providers at Dermatica will customize your prescription treatment with one or a combination of the following active ingredients.
Adapalene - this is derived from vitamin A and is a retinoid treatment that is used to treat acne and wrinkles. It helps to prevent breakouts, blackheads, whiteheads, blemishes, and helps restore skin tone and texture by clearing acne. It helps fast healing of breakouts that do occur. It also reduces swelling, inflammation, dark spots, and wrinkles for smoother skin.

Possible side effects include dry and peeling skin, burning, stinging, irritation, inflammation, red/raised areas of skin, rash, itching, change in skin color. Many of these side effects will resolve after a few weeks of use.

Niacinamide - this is an active form of vitamin B3 and has been shown to improve fine lines and wrinkles, it reduces hyperpigmentation, like age spots, and increases ceramide production which leads to greater hydration of your skin. Helps with acne, inflammation, dark spots, wrinkles, firmer skin, smoother skin, and clogged pores.

Common side effects when used in high concentration include redness, itching, and swelling

Benzoyl Peroxide - is a medicine that has antibacterial and anti-inflammatory characteristics, and works to destroy the acne-causing bacteria that attributes to blackheads, whiteheads, and pimples. It kills bacteria, reduces inflammation, and unclogs pores.

Common side effects include: erythema, peeling, and dryness

Clindamycin - is an antibiotic that works by reducing the number of bacteria that cause acne. It has anti-inflammatory properties that help reduce pimple redness and swelling.

The most common side effect is mild skin irritation

Azelaic Acid - is naturally occurring and has antibacterial, antioxidant, and anti-inflammatory features. It works to stop the growth of propionibacterium acne, which is the bacteria associated with causing acne. It helps with acne, inflammation, dark spots, wrinkles, firmer skin, and clogged pores. It is used to treat acne, rosacea, and melasma.

Possible side effects include mild itching, stinging, rash, and pruritis.

Tretinoin - (AKA Retin-A) is a prescription-strength retinoid that speeds up cell turnover and encourages healthy, younger-looking skin. It can help restore skin damage caused by the sun or age. It also helps to reduce inflammation, blackheads, and whiteheads. This increases your skin's sensitivity to sunlight so it is recommended you use a sunscreen with SPF 30 or higher to avoid sun damage.

The most common side effects are skin reddening, peeling or scaling, dry skin, itching, warmth, burning sensation, rash, pain/stinging. Some temporary skin pigmentation may occur as well.

Hydroquinone - is a component that works to reduce the number of pigment granules in the skin's pigment cells (melanocytes) by hindering the enzyme required to make melanin. It helps to reduce age spots and dark spots.

Side effects include redness, burning, stinging, and dryness
How Much Does Dermatica Cost?
Dermatica is a skincare subscription when you sign up and complete your consultation, your first payment of $24.99 plus shipping ($4.99) will be charged to your credit card for your first month's treatment. You will then be rebilled every 28 days for your next month's treatment.
Dermatica offers a 30-day money-back guarantee if you are not satisfied with your first order. You will receive a full refund on your products, however, you will not be refunded the shipping charge. The 30-day money-back guarantee is for new customers only.
What Do We Think About Dermatica?
Dermatica is providing fast, convenient, and affordable access to dermatology and customized skincare treatments. We love that they are able to provide next day delivery of customized treatment plans and that they use all board-certified providers. This is an amazing option for individuals that don't have health insurance. We love their money-back guarantee, this means you have nothing to lose when trying them out. We appreciate the depth that they go into about the active ingredients that they use and how they work to treat your skin condition. If you are struggling with a skin issue and are looking for help Dermatica would be a great place to start.
Interested?
Find out if Dermatica is right for you
Talkspace review
Services
Online Therapy, Digital Clinic, Online Pharmacy, Health Apps
ReliefSeeker Visitors Get $80 OFF their 1st month! Talkspace is one of the largest online therapy platforms in the world! Exchange unlimited messages (text & voice) with a licensed thera...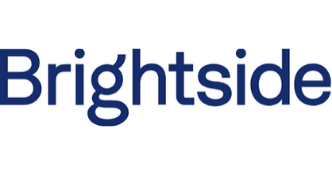 Brightside review
Services
Online Therapy, Digital Clinic
Effective anxiety and depression treatment - Get 50% OFF your first month - Consult doctors, get your prescriptions delivered, and talk to a therapist all-in-one place.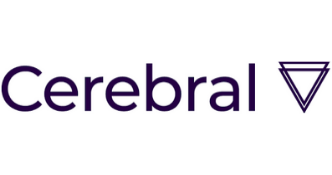 Cerebral review
Services
Online Therapy, Digital Clinic
Get 65% OFF your 1st Month! One of the most popular anxiety & depression treatments available -> Starting at $35 per week -> Online therapy, psychiatry, & prescription delivery...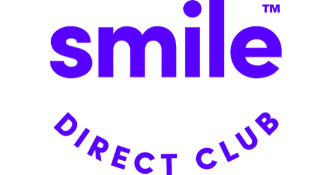 Smile Direct Club review
Services
Teeth Straightening
Alex Fenkell and Jordan Katzman, founders of Smile Direct Club, first met each other at a summer camp when they were both 13 years old and with mouths full of metal thanks to their braces. Y...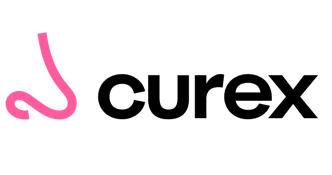 Curex review
Services
Digital Clinic
Get long-term relief from your allergies, asthma, and eczema. Use code RELIEF75 to take $75 off your first order of at-home immunotherapy with Curex.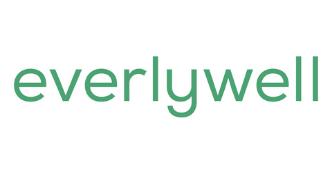 Everlywell review
Services
At-Home Lab Testing
EverlyWell has developed an impressive arsenal of at-home regulatory-compliant diagnostic tests, including food sensitivity, fertility, hormones, STDs, thyroid, metabolism, and most recently...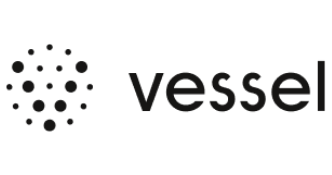 Vessel Health review
Services
At-Home Lab Testing
Get 20% OFF your 1st month with code RELIEFSEEKER! Vessel Health is an online testing kit provider that allows patients to get a better idea of their dietary and nutritional needs — based on...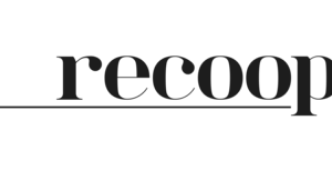 Recoop review
Services
Supplements
Get 15% off with code RELIEFSEEKER! Recoop offers supplements that help people combat the side effects of stimulants commonly prescribed for ADD/ADHD. Recoop's ingredients reduce crash sympt...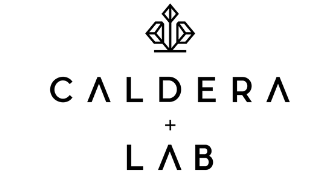 Caldera + Lab review
Services
Skin Care
Get 15% OFF with code RELIEFSEEKER15! Caldera + Lab's anti-aging skin serum "The Good" is a clean, non-toxic, multi-functional skincare product formulated with 27 wild-harvested, all-natural...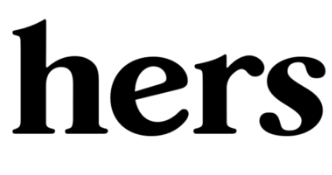 Hers review
Services
Online Therapy, Digital Clinic, Skin Care, Supplements
$10/mo special intro offer for custom anti-aging skin-care! Hers is a one-stop-shop for all things skin and hair care, sexual health, Primary Care, and Mental Health for women. Get fast &amp...