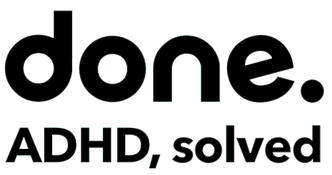 Why We Like Them
Get all-in-one treatment & medication for ADHD and other conditions, such as anxiety and depression from the comfort of your own home. Have a virtual consultation with a licensed medical professional for $199, then get ongoing care & medication for as little as $79/month with Done!
Done Overview
Done Company Overview 
Done is a digital clinic specializing in Attention Deficit Hyperactive Disorder (ADHD) medication prescriptions, advice on lifestyle changes, and treating the whole patient (not just the symptoms). 
Doctors on the platform understand that patients who have ADHD often get a 'late start' or need extra resources to set themselves up for success. Since ADHD has such a stigma surrounding it, many sufferers of this disorder get dinged on performance reviews or worry that coworkers will think they're 'lazy' or simply not pulling their weight.
Done was created to help everyone get a fair chance at life — despite their ADHD diagnosis. 
Is Done Right For You? 
Done is an online healthcare provider specializing in diagnosing and treating adults who have or think they might have ADHD. Done not only provides adults with medications to treat symptoms of ADHD, but they also pride themselves on taking a more holistic approach to ADHD prescriptions and treatments. 
Becoming a Done member means that you've taken the first step to manage your ADHD. Many Done reviewers love that the membership also includes access to ongoing support from a team of board-certified doctors to ensure that each patient is fully taken care of and that their tailored treatment plan remains effective. 
Done is for you if you:
Think you have ADHD and want to talk to a doctor about getting a proper diagnosis

Have been diagnosed with ADHD but are looking for an alternative to your current ongoing treatment 

Want medications delivered right to your door

Would rather chat with a doctor via phone, message, or video chat than in-person

Crave more than just medication as a solution and are looking for a wide variety of holistic treatments

Need lifestyle advice in addition to medication prescriptions

Want information on supplements in addition to medication prescriptions

Need a doctor or nurse practitioner that specializes in ADHD medication and treatments

Are interested in how exercise, yoga, and mindfulness activities (such as the ones in health apps) can help ease the symptoms of ADHD when used in tandem with supplements and/or medication

Are worried about taking stimulants to ease symptoms of ADHD

Are over 18

Live in one of the 13 states that Done is certified in. You can find an updated list on their website

Have symptoms of ADHD but aren't sure how to manage them or what to do next



Symptoms of ADHD
There are probably many things that you do every day that might lead you to believe you have ADHD. Some of the most common symptoms of ADHD that are exhibited in adults are:
Short attention span, especially for less-desirable tasks

Hyperactivity, which can be physical, emotional, verbal

Impulsive behavior, which can at times come across as recklessness

Fidgeting

Unnecessary or frequent mood swings

Forgetfulness 

Frequent procrastination or trouble completing tasks
It is important to note that just because you may be experiencing the symptoms above or feel like you should be diagnosed with ADHD doesn't mean you will be diagnosed with ADHD by one of the Done doctors. ADHD is a serious mental condition, and taking prescribed medication, especially stimulants, can be very dangerous, and if taken unnecessarily, could lead to drug abuse or addiction. 
Is Done Credible?
Absolutely! Done is a network of board-certified doctors, Psychiatrists, and Nurse Practitioners that all specialize in diagnosing and treating ADHD. Done was founded by doctors with the idea and goal of providing anyone suffering from ADHD access to convenient and affordable treatment options. They believe in providing many options other than stimulant medications and strive to educate their patients in non-stimulant medication options, supplements, and lifestyle changes that could also help them manage their symptoms of ADHD. 
Many of the doctors and nurses on the platform have graduated from prestigious universities, such as the University of California, San Francisco, and UCLA. 
All doctors on the platform believe in collaborative medicine, meaning they don't just 'prescribe' treatments or 'doctor-splain' to patients. Instead, they work with patients to determine the right course of action, sometimes taking a holistic approach to medicine, combining mind, body, and spirit. 
The doctors that work for the Done platform don't take diagnosing adults with ADHD lightly. A few Done reviewers (critics) believe this digital clinic is a bad idea; that any company willing to treat and diagnose ADHD online is inappropriate. 
After extensive research of many telemedicine companies, including Done, we believe these reviewers to be grumpy internet trolls. Telemedicine is positively changing (or, as some would say, disrupting) how people interact with their doctors. Especially during 2020 (with the spread of COVID-19 across the world), online doctor visits have become the most convenient and safest way to talk to a board-certified doctor, psychiatrist, therapist, nurse practitioner, or medical professional. 
Healthcare Conditions Treated by Done  
Done specializes in diagnosing and treating adults with ADHD and prescribes both stimulants and non-stimulants. What sets this online psychiatrist network apart from others, is that they understand that not all patients are interested in stimulant meds. In fact, many ADHD patients forgo treatments altogether because they're afraid of the harsh side effects some stimulants might offer. 
Even though Done isn't explicit about the medications they prescribe, it can be assumed that they most likely prescribe the most common types of stimulants and non-stimulants to treat adults with ADHD. 
The most common types of treatments prescribed for ADHD include:
Stimulants:
Dexedrine (short-acting)

Focalin (short-acting)

Adderall (intermediate-acting)

Adderall XR (long-acting)

Concerta (long-acting)

Daytrana (long-acting)

Focalin XR (long-acting)
Non-stimulants:
Tenex (short-acting)

Wellbutrin (short-acting)

Wellbutrin SR (intermediate-acting)

Intuniv (long-acting)

Kapvay (long-acting)

Wellbutrin XL (long-acting)

Strattera (long-acting)
Doctors on Done's platform may also offer non-medication treatment advice, such as lifestyle changes and self-care techniques. Doctors can advise cutting out possible allergens from a patient's diet.
Don't know if you're allergic to certain foods or suffer from food sensitivities? We recommend ordering an at-home testing kit from Vessel Health to diagnose any food allergies. 
Not only does Done treat ADHD, but they are also equipped to treat symptoms of anxiety, depression, and post-traumatic stress disorder (PTSD). Done employs doctors trained in the psychiatric field and can help you diagnose and treat the above mental health conditions, the same way they would a person dealing with ADHD.  
How Done Works
It's super easy to order your ADHD meds and get advice on managing your symptoms through this platform. In fact, you can start feeling better in just three easy steps:
ONE - Fill out a consultation form
Start by filling out a free assessment (it only takes one minute, and there are only six questions on the assessment!). If you're a good fit for Done, you'll be asked to book an appointment with a doctor.
TWO - Book an Appointment
If your assessment shows that you may have ADHD, you'll then book an appointment with a doctor to diagnose your symptoms. You can book online or in-person appointments. Due to COVID-19, all appointments are now only available online to ensure everyone's health and safety. 
THREE - Start Feeling Better
After your doctor has appropriately diagnosed you with ADHD, your ADHD meds can be sent to the closest pharmacy or delivered right to your door. You'll also schedule follow-up appointments with your doctor and adjust your plan as necessary. Your doctor may recommend changing your dosage or adjusting other areas of your lifestyle. Meds can also be refilled right through your Done doctor. 
Done Does NOT Treat Some Conditions 
Done is a digital clinic specializing in prescribing ADHD medication and medications for PTSD, anxiety, and depression. It is not a substitute for a primary care physician, online therapist, or psychiatrist. 
Even though Done treats symptoms of the above mental health conditions, it does not offer therapy services or cognitive behavioral therapy (CBT). However, Done has a trusted network for pre-vetted therapists and psychiatrists that they are happy to refer you to.
Done also realizes that certain mental health conditions are best suited for traditional in-person clinics to do one-on-one counseling. These conditions include:
Manic depression

Severe anxiety

Psychosis

Severe neurological conditions, such as complex post-traumatic stress disorder (CPTSD)
Done does not offer:
Emergency care services

Mental hospitalizations

Services for patients under the age of 18
If you are in an emergency situation and need help immediately, call 911.
How Much Does Done Cost? 
Done's pricing is extremely transparent. Each Done monthly membership includes: 
Initial appointment + personalized plan: $199

Ongoing care: $79/month, not including medication cost

A consultation

Diagnosis

Personalized treatment plan

Unlimited access to a doctor and the care team

Ongoing treatment + any necessary plan adjustments

Online refills and reminders

ADHD medications delivered to your door 

Referrals 
The cost of the monthly membership does not include the cost of any medications that Done prescribes. Out of pocket costs for the medication (without insurance) range from $40-80/mo. With insurance, it's just the copay. You can find coupons for retail pharmacies through GoodRx. 
Patients are free to cancel services at any time, but know that if you decide to rejoin Done, you will pay the initial consultation fee ($199) again.  
Done does not accept health insurance; you may be able to pay for your ADHD medications with funds from your health savings account. Contact your savings account provider for confirmation. 
What Do We Think About Done?
We like that Done takes the stigma out of being diagnosed with ADHD, especially as an adult. We're impressed how easy Done has made getting ADHD medication for adults. This telehealthcare provider has streamlined the entire process, from the initial consultation to getting prescriptions delivered straight to your door. Communicating with your doctor about your ADHD symptoms has never been easier. 
We love that there's no need to leave the house or head to a doctor's office if you want to get tested for ADHD. Plus, all medications are delivered directly to your home, so you don't need to wait in line at the pharmacy anymore.
Done also specializes in offering advice on lifestyle changes and diet tweaks to help ease the symptoms of ADHD. We also appreciate that the platform understands that some patients may not love the idea of harsh stimulants and prefer alternatives to some of the most common medications for the disorder.
Bottom line: If you have ADHD (or need a diagnosis), we recommend checking out Done. 
Interested?
Find out if Done is right for you
Special Offer:
50% OFF Initial Consultation
Talkspace review
Services
Online Therapy, Digital Clinic, Online Pharmacy, Health Apps
ReliefSeeker Visitors Get $80 OFF their 1st month! Talkspace is one of the largest online therapy platforms in the world! Exchange unlimited messages (text & voice) with a licensed thera...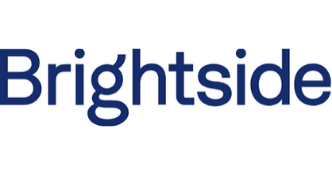 Brightside review
Services
Online Therapy, Digital Clinic
Effective anxiety and depression treatment - Get 50% OFF your first month - Consult doctors, get your prescriptions delivered, and talk to a therapist all-in-one place.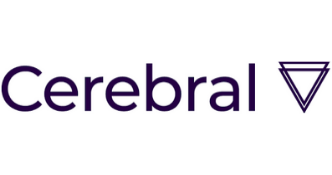 Cerebral review
Services
Online Therapy, Digital Clinic
Get 50% OFF your 1st Month! One of the most popular anxiety & depression treatments available -> Starting at $35 per week -> Online therapy, psychiatry, & prescription delivery...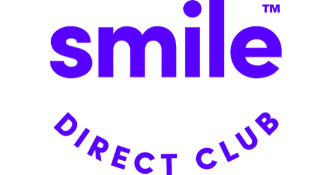 Smile Direct Club review
Services
Teeth Straightening
Alex Fenkell and Jordan Katzman, founders of Smile Direct Club, first met each other at a summer camp when they were both 13 years old and with mouths full of metal thanks to their braces. Y...
Curex review
Services
Digital Clinic
Get $75 OFF with code RELIEF75! Get long-term relief from your allergies with this at-home oral allergy immunotherapy treatment. +Get an at-home allergy test to see what you're allergic to!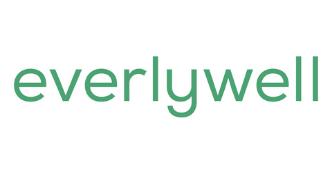 Everlywell review
Services
At-Home Lab Testing
EverlyWell has developed an impressive arsenal of at-home regulatory-compliant diagnostic tests, including food sensitivity, fertility, hormones, STDs, thyroid, metabolism, and most recently...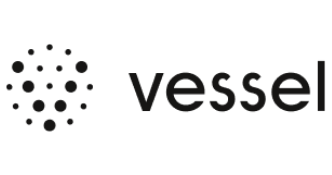 Vessel Health review
Services
At-Home Lab Testing
Get 20% OFF your 1st month with code RELIEFSEEKER! Vessel Health is an online testing kit provider that allows patients to get a better idea of their dietary and nutritional needs — based on...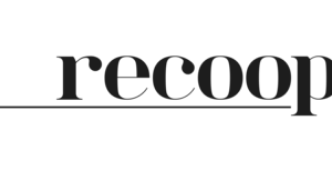 Recoop review
Services
Supplements
Get 15% off with code RELIEFSEEKER! Recoop offers supplements that help people combat the side effects of stimulants commonly prescribed for ADD/ADHD. Recoop's ingredients reduce crash sympt...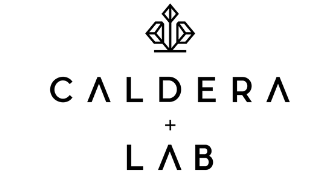 Caldera + Lab review
Services
Skin Care
Get 15% OFF with code RELIEFSEEKER15! Caldera + Lab's anti-aging skin serum "The Good" is a clean, non-toxic, multi-functional skincare product formulated with 27 wild-harvested, all-natural...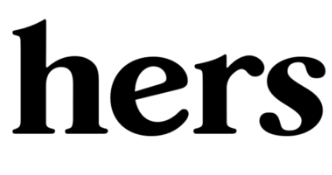 Hers review
Services
Online Therapy, Digital Clinic, Skin Care, Supplements
$10/mo special intro offer for custom anti-aging skin-care! Hers is a one-stop-shop for all things skin and hair care, sexual health, Primary Care, and Mental Health for women. Get fast &amp...