Cerebral Review
#3
Editor's pick for Online Therapy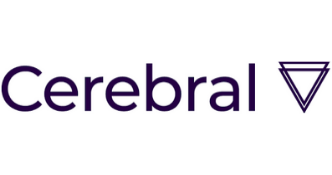 Why We Like Them
Get 50% OFF your 1st Month! One of the most popular anxiety & depression treatments available -> Starting at $35 per week -> Online therapy, psychiatry, & prescription delivery All-in-one.

Accepts
Does Not Accept Insurance
Cerebral Overview
Cerebral Company Overview
Mental health issues affect around 50% of the general population, but people refrain from seeking help due to cost, convenience, and fear of others' judgment. Cerebral wants to fix these issues by providing a monthly subscription for your mental health. Cerebral uses a one-stop-shop approach by providing users with evidence-based therapeutic techniques and medication management to provide their users with the greatest benefits. Because Cerebral runs using a telemedicine model, you can schedule visits with your provider and care counselor wherever it is most convenient for you. Currently, Cerebral is only available in California, Florida, Georgia, Illinois, Maryland, Michigan, New York, Ohio, Pennsylvania, and Texas, but they are continually working on expanding. Availability is so limited because the provider prescribing medication needs to be licensed in the state where users are located.
Getting started with Cerebral is easy; start by heading to their website and create an account. You will then be directed to complete a brief questionnaire to help Cerebral understand your needs and emotional state. Schedule a video visit with a doctor when it is convenient for you, and they will help determine the best treatment plan for you. You will be provided a care counselor who is there to support you along the way. If prescription medication is recommended, it will be mailed to you within a week and then will be mailed to your door each month you continue to subscribe. Your plan will include a monthly chat with your care counselor to discuss your progress and to provide you new skills and techniques to help manage your condition, as well as video visits with your provider and unlimited messaging.
Is Cerebral Right For You?
Cerebral was made for adults that are 18, and older that live in the states Cerebral is currently operating in. If you are enduring signs of anxiety, depression, or insomnia, you could benefit from treatment with Cerebral. This telemedicine platform allows for easy, affordable access to mental health, and given the times we are in right now with COVID-19, access to healthcare is extremely limited. But thanks to telemedicine companies like Cerebral, they are breaking down the boundaries by providing over-video diagnosis and support.
Telemedicine is a great option for individuals with a busy lifestyle that don't have the ability to take time out of their day to make it to an office for an appointment. It's also great for those who have limited access to mental health care due to living rural, transportation issues, or mobility issues. Cerebral is great for anyone seeking high-quality mental healthcare without ever having to leave your home.
Cerebral also provides medication treatment for ADHD, bipolar disorder, and PTSD, in certain states.

Cerebral is not a good fit for people in the following circumstances:
Suicidal ideation
Substance abuse issues
Schizophrenia
Pregnant or nursing
Is Cerebral Credible?
Cerebral takes your privacy very seriously and uses a platform that complies with HIPAA regulations. Your information is stored according to their strict privacy and security protocols, and any of your visit information will only be accessible to your committed care team. Cerebral is a physician-led company comprised of board-certified psychiatrists, physicians, and nurse practitioners. The Cerebral care counselors are all well trained in behavioral therapeutic techniques, and some are even licensed therapists. The Cerebral pharmacy has been LegitScript approved.
Cerebral was founded by CEO Kyle Robertson and Chief Medical Officer Dr. Ho Anh. Dr. Anh was previously the founding medical director at Hims and medical group president at Lemonaid Health, both telemedicine upstarts. With Dr. Anh's history working in telemedicine and being a doctor himself, you should feel secure knowing you are receiving great care backed by experience.
Healthcare Conditions Treated by Cerebral
Cerebral providers are trained to recognize the symptoms of anxiety, depression, and insomnia and can easily diagnose you with your medical history and discussion via video visit of your current symptoms. Cerebral is a comprehensive healthcare platform, and your subscription covers your online visit, care counseling, and prescription medication delivered to your door.
Cerebral also provides medication treatment for ADHD, bipolar disorder, and PTSD, in certain states.

Cerebral offers its users various medication options to help with symptoms of anxiety, depression, and insomnia; these include SSRI and SNRI medications. Cerebral providers typically start with non-controlled treatment options. If it is determined that the medication is not sufficient, your provider will reassess and determine if adding another medication is right for you.
How Much Does Cerebral Cost?
Cerebral costs $99/month, and your first month is discounted to only $45. This subscription includes:
Ongoing video appointments with your provider
Unlimited messaging
Monthly video visits with your care counselor
Prescriptions
The cost of your medication and delivery
Cerebral is not in-network with any insurance providers, but Cerebral can help you get reimbursements from your insurance company. Cerebral does accept your HSA or FSA as your form of payment.
What Do We Think About Cerebral?
We love that there are so many telemedicine options out there to help people with mental health, especially give the situation the world is in right now with COVID-19. Cerebral is here to provide a much-needed service that can benefit anyone at any time, but in our current situation, when we can't leave our homes, it is extremely important to have digital mental health clinics that can not only provide support but can also ship your medication directly to your home. 
The Cerebral platform is straightforward to navigate. Its website is very informative and includes a blog with many articles that help educate you on techniques to help you better your mental health. Cerebral is also far less expensive than what it would typically cost for an in-clinic appointment. Therapy appointments can amount to hundreds of dollars, not including the cost of your prescription. We believe Cerebral is an affordable, quality option for those who suffer from anxiety, depression, and insomnia, so check them out today.
Interested?
Find out if Cerebral is right for you
Special Offer:
50% OFF 1st Month
Talkspace review
Services
Online Therapy, Digital Clinic, Online Pharmacy, Health Apps
ReliefSeeker Visitors Get $80 OFF their 1st month! Talkspace is one of the largest online therapy platforms in the world! Exchange unlimited messages (text & voice) with a licensed thera...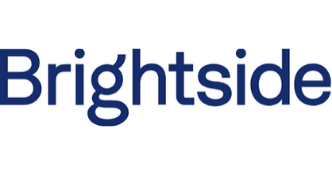 Brightside review
Services
Online Therapy, Digital Clinic
Effective anxiety and depression treatment - Get 50% OFF your first month - Consult doctors, get your prescriptions delivered, and talk to a therapist all-in-one place.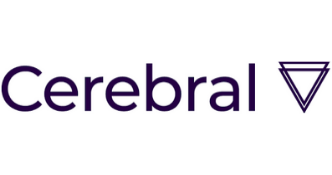 Cerebral review
Services
Online Therapy, Digital Clinic
Get 50% OFF your 1st Month! One of the most popular anxiety & depression treatments available -> Starting at $35 per week -> Online therapy, psychiatry, & prescription delivery...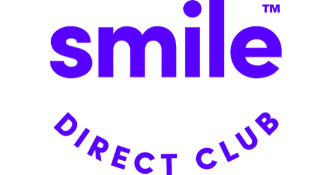 Smile Direct Club review
Services
Teeth Straightening
Alex Fenkell and Jordan Katzman, founders of Smile Direct Club, first met each other at a summer camp when they were both 13 years old and with mouths full of metal thanks to their braces. Y...
Curex review
Services
Digital Clinic
Get $75 OFF with code RELIEF75! Get long-term relief from your allergies with this at-home oral allergy immunotherapy treatment. +Get an at-home allergy test to see what you're allergic to!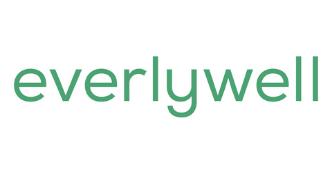 Everlywell review
Services
At-Home Lab Testing
EverlyWell has developed an impressive arsenal of at-home regulatory-compliant diagnostic tests, including food sensitivity, fertility, hormones, STDs, thyroid, metabolism, and most recently...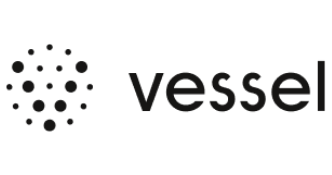 Vessel Health review
Services
At-Home Lab Testing
Get 20% OFF your 1st month with code RELIEFSEEKER! Vessel Health is an online testing kit provider that allows patients to get a better idea of their dietary and nutritional needs — based on...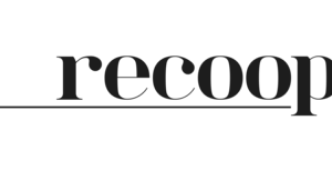 Recoop review
Services
Supplements
Get 15% off with code RELIEFSEEKER! Recoop offers supplements that help people combat the side effects of stimulants commonly prescribed for ADD/ADHD. Recoop's ingredients reduce crash sympt...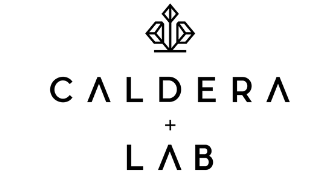 Caldera + Lab review
Services
Skin Care
Get 15% OFF with code RELIEFSEEKER15! Caldera + Lab's anti-aging skin serum "The Good" is a clean, non-toxic, multi-functional skincare product formulated with 27 wild-harvested, all-natural...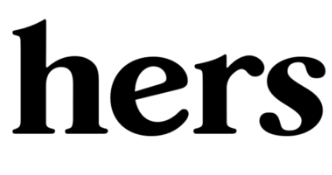 Hers review
Services
Online Therapy, Digital Clinic, Skin Care, Supplements
$10/mo special intro offer for custom anti-aging skin-care! Hers is a one-stop-shop for all things skin and hair care, sexual health, Primary Care, and Mental Health for women. Get fast &amp...